Take a look at our gallery with new pictures from the People's March for the NHS.
We met the marchers in Lavendon, the historic site where the original route of the Jarrow March for jobs passed through on 26 October 1936.
Lavendon produced one of the most iconic and often used images of the 1936 march which shows unemployed workers turning the corner in the village.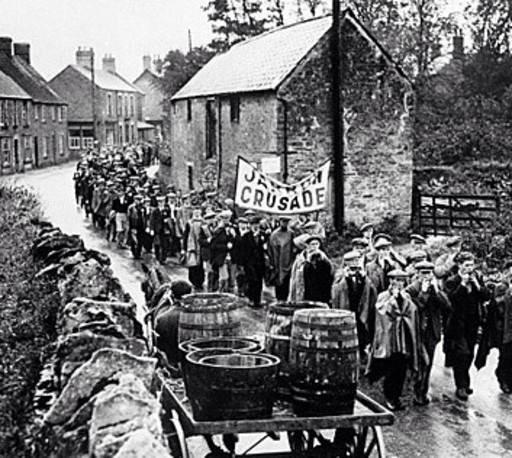 This  300 mile march with the "Darlomums" is highlighting the threat to the NHS from government funding cuts and privatisation of health services.
 The Lavendon to Bedford section of the march focused on public concerns about the downgrading of hospital services in Milton Keynes and Bedford.
Steve Sweeney,  Regional Organiser headed the Lavendon-Bedford-Luton stretch.
Andy Burnham MP, Shadow Health Secretary joined us in Bedford and said:"This march is important on so many levels. The NHS is being broken up without the permission of the people. The NHS is one of the most cherished institutions in this country. There are changes being made without people's consent across the country and here in Bedford.
"The first thing a Labour Government would do is repeal the law which puts the NHS on the path towards privatisation. We want compassion over competition – people over profit.
"The march shows an incredible expression of pubic support for the NHS. Apart from Danny Boyle's opening ceremony at the 2012 London Olympics this is the biggest manisfestation of support for the NHS. Local media like bedfordtoday and the Times and Citizen is doing a great job in reporting the concerns of the population.
"People in Bedford will say of this march: 'Thank god someone is fighting back.' I know how highly the people of Bedford value the NHS and the party which created the NHS does too. It's also important we remember the spirit of the original Jarrow Crusade."
Click the picture below to be taken through to our photo gallery.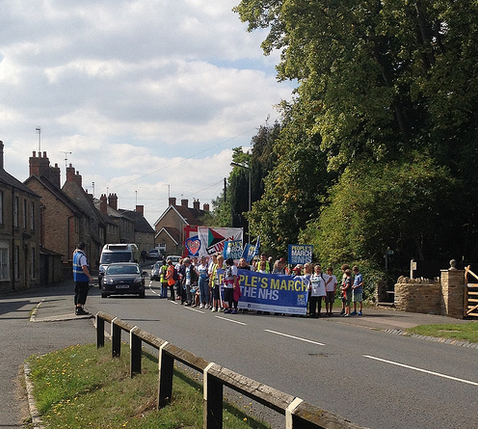 Posted: 15th September 2014